Yes, I've seen it – Roots started a campaign recently called "be nice™" in celebration of Canada 150. You might have seen it around. They're doing some shirts and buttons and pins that say "nice." I've had a couple of people mention it to me because of the similar use of the word "nice" in some stickers I designed lately. I let out a groan and eye roll every time I think about it because I feel like the campaign is a bit of a stretch – I find that it's a pretty inaccurate stereotype to say Canadians are particularly nice. Polite? sure, I guess, sort of; but it seems like the "nice Canadian" stereotype is one that is really only recognized by everyone except Canadians.
---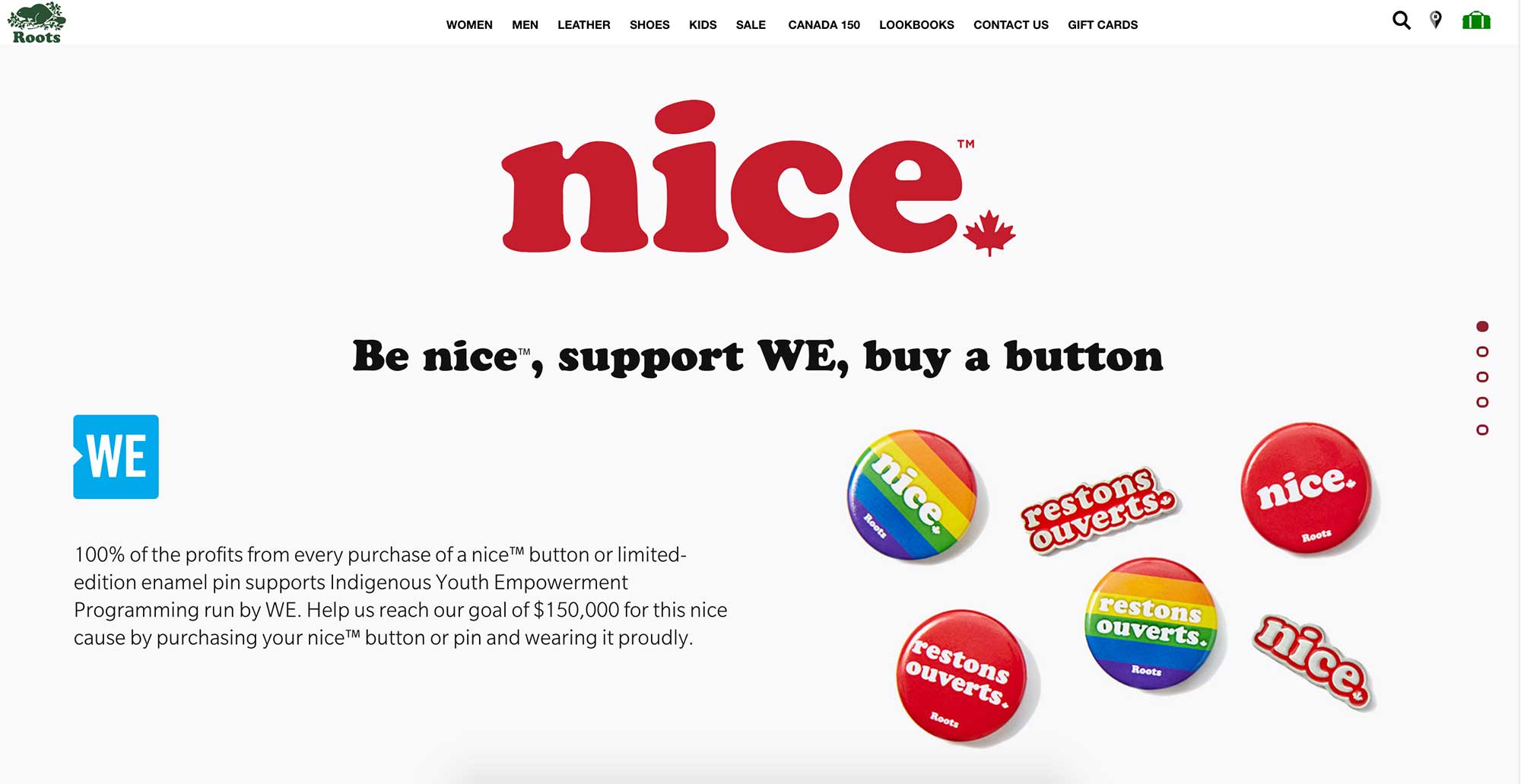 To be honest, this campaign lining up with one of my ideas also stresses me out. How do I approach design in a way where I can ensure I'm not accidentally copying someone else's idea or work? What is the extent of due diligence? Is any work truly original? Is the key to be transparent? Is it that as long as I know I'm not doing anything shady, then I can be confident in the face of haters?
What if I legitimately thought of an idea myself – and someone else had the same idea? Is any idea original? I asked my coworker for her opinion. Her high level take on it was if you aren't going out of your way to rip off someone's work, then usually it's okay. Can someone really put a copyright on a word/phrase?
H: Let's say you want to make a pizza enamel pin because you like pizza or something. Are you going to be like "I can't make one because someone else already made one before"? No you're going to want to make the best damn pizza pin out there. If I see a bunch of different pizza enamel pins – even if they're similar, they're all going to be different. There's going to be one in there I like the best that I'm going to buy.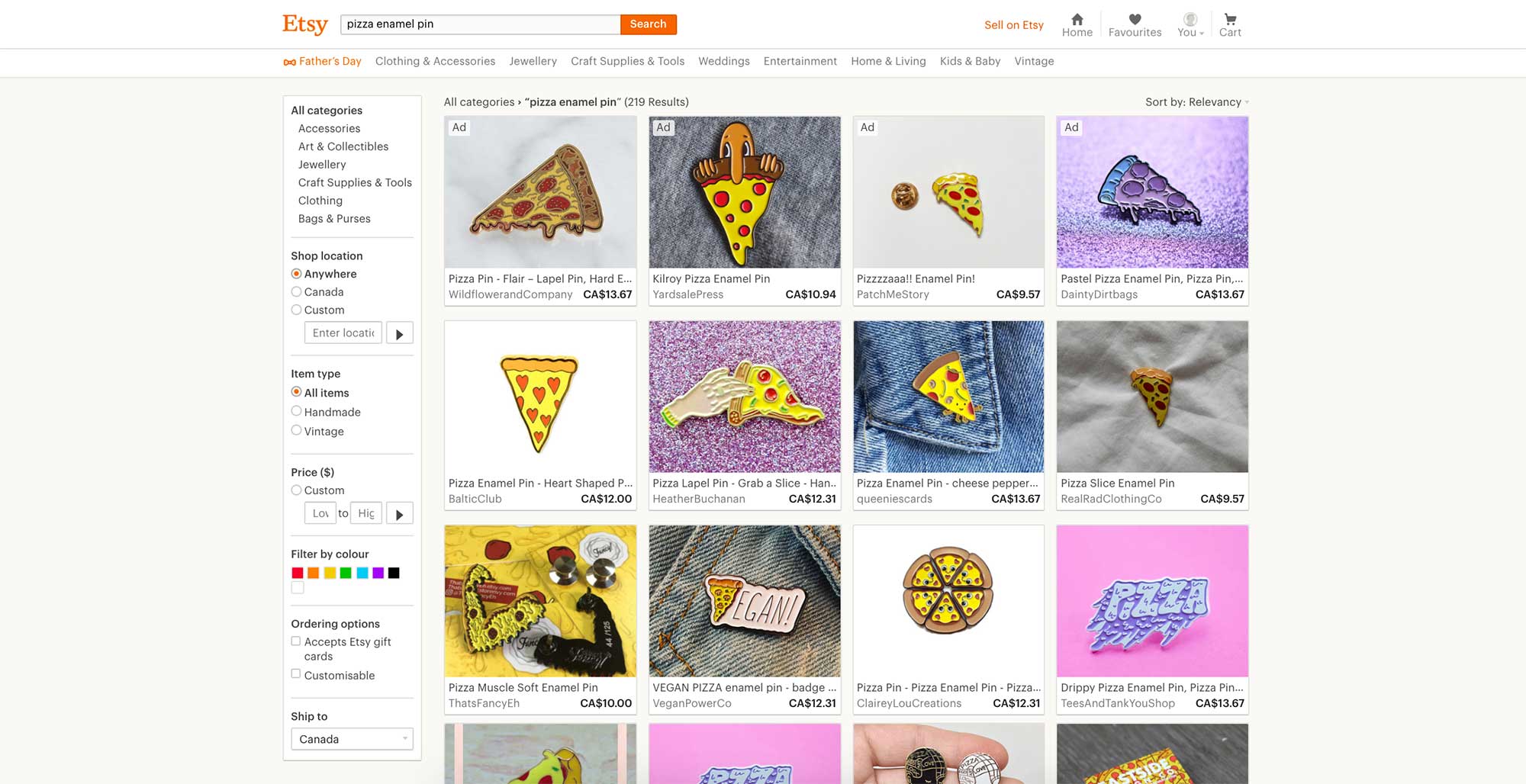 Maybe that example was a little simplistic, but it definitely made me feel a little better. One of my fears is that someone will come up with the same ideas as me before I'm able to get them out (maybe I should work faster), or that someone will rip on me because I "copied someone else's design".
Anyways the "nice" stickers I made are coming in this week (and I think my version is better), but if you like Roots', the proceeds from (only) their enamel pins and buttons go to WE's indigenous youth programs.