"What's 'sadgay'?"
"sadgay" is an experience that I personally relate to and it also represents the unique experiences QPOC face in terms of oppression, mental health, and relationships. It's not trying to encourage dwelling in negativity, but I think it's cathartic to accept that "sadness" is something we experience, but doesn't fully define us. // some days you just want something to help express your monochrome mood~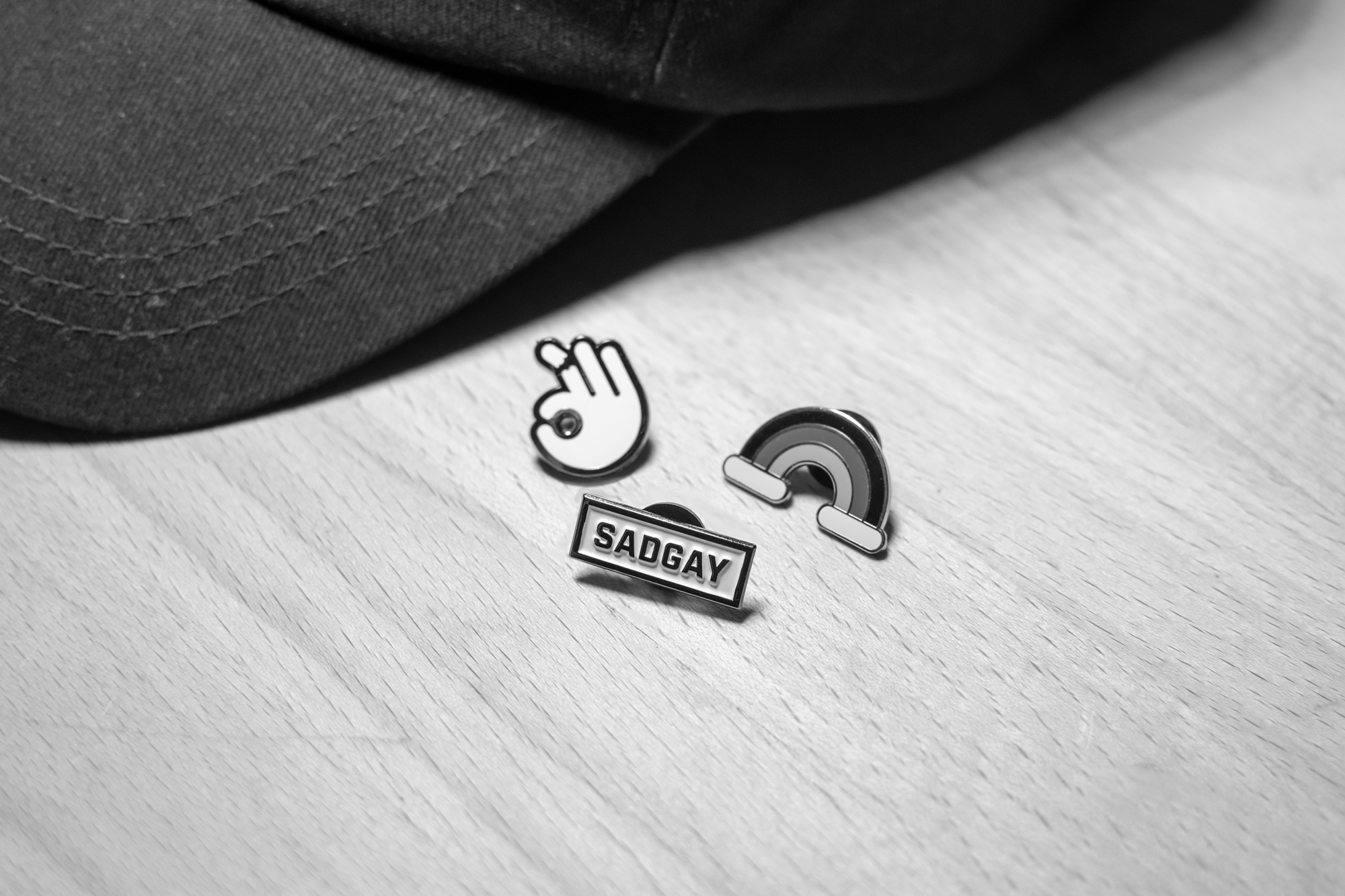 Series #1 is officially complete with three enamel pins and one hat! I'm very satisfied that I was able to get to the point where I have one complete set of merchandise as originally planned. It's so easy to lose interest and motivation when starting a project and I think it's important that I find some time to reflect on my accomplishment. There has been countless times I didn't feel like continuing, but I'm proud of myself to have managed to push through. Unfortunately, I'm not quite done yet, with another series on the go, and of course, I need to start finding a way to market and sell my merch (ha ha).
I also wanted to say a big thank you to my friends and family who have supported me in this project thus far and have been excited for it, particularly on the days I wasn't feeling too enthusiastic about it. A special thank you goes out to everyone who has purchased something from me. It's been extremely validating to have strangers buy my goods, and to know that my work resonates with at least one person out there has made all the hard work that has gone into this project worth it.
The original plan was to do three series, each one with three pins and one larger statement item. Series #3 will probably be on hold, but series #2 is going to start rolling out soon and it will be a much different vibe 🙂
Buy pins and hats in the shoppo!
– j